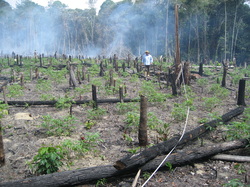 Biogeography and conservation of arbsucular mycorrhizal (AM) fungi

The factors driving large-scale species distribution patterns of AM fungi (e.g. abiotic and biotic external factors, dispersal) are largely unknown and no strategies exist to prioritize AM fungal biodiversity conservation efforts. We study landscape-scale species distribution patterns of AM fungi as well as dispersal mechanisms in an effort to identify drivers of AM fungal biogeographical patters and develop conservation recommendations for land managers.

---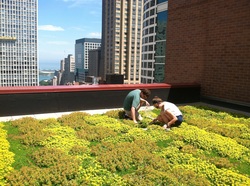 Mycorrhizal mediation of urban green roof ecosystem services

Green roofs are increasingly incorporated into urban sustainability planning for their ability to retain storm water, insulate buildings, and curb urban heat island effects. Healthy functioning soils are required for optimal functioning of green roofs, but little is known about mycorrhizal associations on green roofs. Our work examines mycorrhizal fungi on green roofs and their potential influence on green roof ecosystem services and urban biodiversity.


---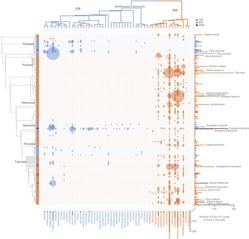 Synthesis in soil ecology
Data synthesis and computational analytics can be increasingly powerful tools for studying the complexity of soil ecological interactions.
We created and currently curate
MycoDB
, a large publicly-available database of over 4,000 studies on plant response to mycorrhizal fungi that can be used for multi-factor phylogenetic meta-analyses. Also, through a working group funded by the
Powell Center for Analysis and Synthesis
, we are using meta-analysis and structural equation modeling meta-analysis to synthesize data regarding the ecosystem functions of biological soil crusts in drylands.
---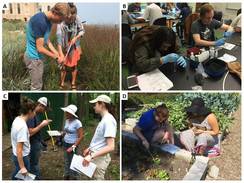 Students of color experiences in Environmental Science/Studies

People of color are underrepresented in environmental science careers in the U.S. Improved inclusion of students of color in environmental science and studies programs in higher education can play an important role in preparing students of color for and strengthening the pipeline to environmental careers. Through interviews and focus groups we are investigating the experiences of environmental students of color to reveal potential barriers to and positive facilitators of success.

---