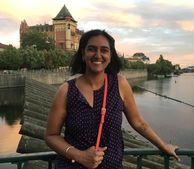 Dr. Bala Chaudhary - Principal Investigator  
I am an Assistant Professor in the Department of Environmental Science and Studies at DePaul University. My research examines soil ecological questions, with a focus on mycorrhizal fungi, to address landscape-scale questions in natural and managed ecosystems from deserts to rain forests to cities. I use a variety of scientific approaches, from small-scale greenhouse experiments to landscape-scale surveys to meta-analysis. My parents immigrated from India to Minnesota in the 1960s and shared with me their generations-old ethics regarding nature, agriculture and land management.
---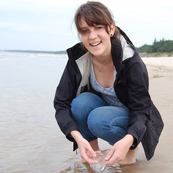 Martha Lazarski is an undergraduate Environmental Science major researching mycorrhizal fungi on urban green roofs. Her interests lie within the natural sciences and urban agriculture and she is passionate about finding solutions for the problems caused by climate change and working to reverse its effects. Her research examines green roofs in Chicago and the role they can play in mitigating the effects of climate change through carbon sequestration.

---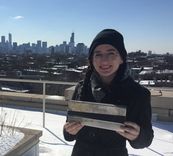 Sarah Nolimal is an undergraduate Environmental Science major researching seasonal patterns of AM fungal wind dispersal in urban ecosystems. Using passive dust samplers she is examining monthly variation in AM fungal spore density, morphological species richness, and fungal traits such as spore diameter. Sarah is also conducting greenhouse experiments to determine the viability of wind-borne AM fungal spores.

---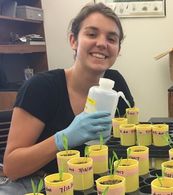 Rose Doherty is an undergraduate Environmental Studies major and Food Systems minor. She is interested in researching the influence of AM fungi on the nutritional quality of specialty food crops grown in urban sustainable farms. Rose also leads the DePaul University Urban Farming Organization on campus.

---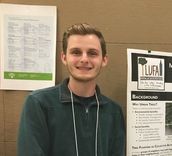 Greg Skora is an undergraduate Environmental Science major working on modeling landscape-scale potential for carbon sequestration in urban green roofs. His research aims to improve the estimation of the value of green roof ecosystem services (e.g. building insulation, stormwater retention, carbon sequestration) by including belowground data.

---
---
Lab Alumni (and approximate whereabouts)
Claudia Victoroff - M.S. student at SUNY College of Environmental Science and Forestry
Connor Tamaka - Loyola University Chicago
Brittany Rivera - Loyola University Chicago
Amina Smajlovic - Loyola University Chicago
Sarah Ashcraft-Johnson - Conservation Land Management Program (Chicago Botanic Garden)
Aqsa Junagadhwala - Loyola University Chicago
Katie Pacholski - M.S. student at Indiana University
Dario Jurkovic - Loyola University Chicago
Susanna Lohmar - The Talking Farm
Emily Sandall - Ph.D. student at Penn State University
Kristine Akland - Akland Environmental Law Firm LLC